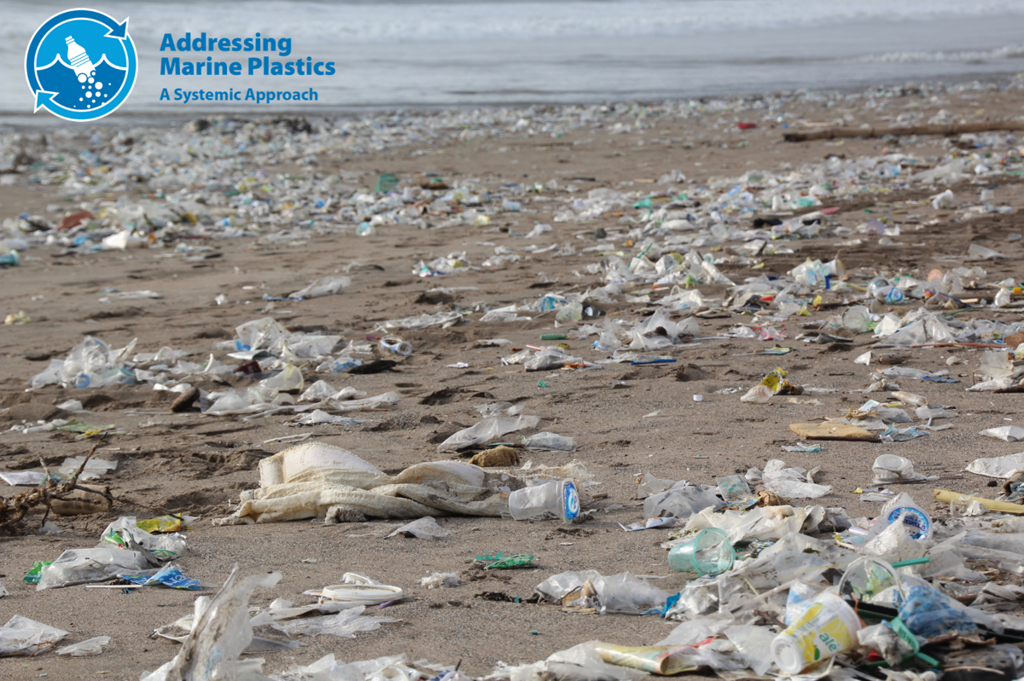 First Project Steering Committee (PSC) Meeting, Paris, 13-14 February 2018
With UN Environment leading the project implementation and funding provided by the Global Environment Facility (GEF), the inaugural meeting of the project "Addressing Marine Plastics: A Systemic Approach" was convened in February 2018 at the UN Environment Office in Paris.
19 Jun 2018
The 15-member PSC, composed of representatives from the partner agencies, including Ellen MacArthur Foundation, Ocean Conservancy, GRID-Arendal, and the UN Environment's Economy and Ecosystems Divisions, and its GEF Task Management Office (Global, Asia, Latin America and the Caribbean), metto plan out the overall implementation of project activities. The PSC members examined proposed institutional outputs as building blocks of a common strategic roadmap for marine plastics. They refined work plans and budgets, and identified where possible, synergies in the framing and delivery of component products given the tight timelines of a 24-month project schedule. Coordination among the collaborating partner agencies will continue through monthly cyber meetings until its next face-to-face meeting for a preliminary synthesis of outputs in the latter half of 2018.