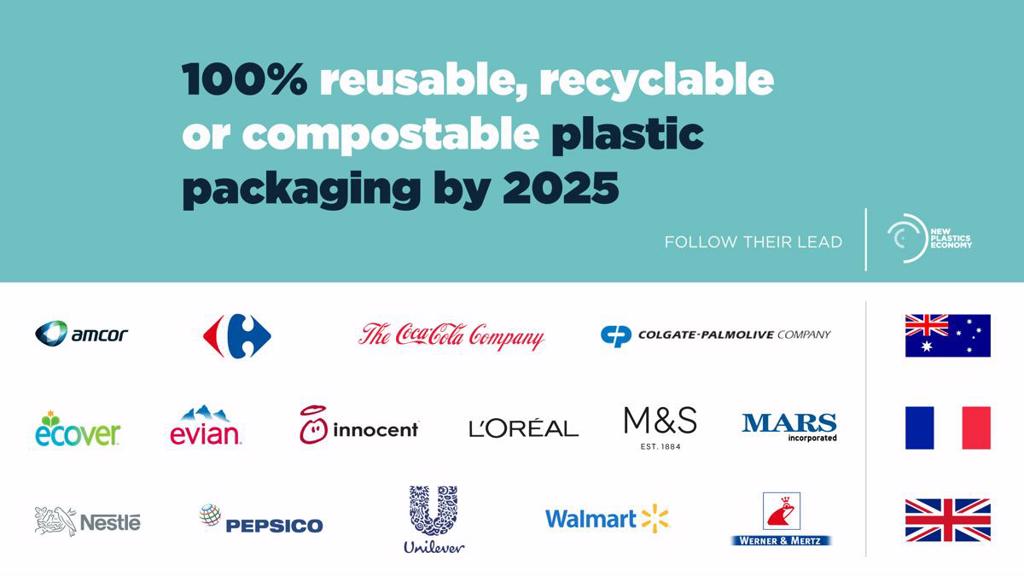 Ellen MacArthur Foundation to form coalition of leaders to create circular economy for plastics
In June 2018, the Ellen MacArthur Foundation announced its intention to form a coalition of leading businesses and governments around the world, uniting efforts to tackle the global plastics pollution crisis. Working towards ambitious commitments, underpinned by common definitions and a united vision for action, it will build on the momentum created by the Foundation's New Plastics Economy initiative.
19 Sep 2018
Due to be unveiled later this year, this new coalition will address the root causes of plastics pollution, not just the symptoms, by focussing on key principles:
· Problematic or unnecessary plastic packaging is eliminated through innovation and new business models

· All remaining plastic packaging is reused, recycled, or composted in practice
· All plastic packaging is made from as much recycled content as possible and free from substances of concern
It will take to the next level the work of the New Plastics Economy initiative in rallying businesses and governments around the world behind a shared vision of a circular economy for plastics. The initiative has already guided national and international plastics strategies and has recently worked with 15 leading international companiesin their efforts to achieve 100% reusable, recyclable, or compostable plastic packaging by 2025. It will now raise the ambition level even further.
The Ellen MacArthur Foundation is working with UN Environment as it strives to accelerate a shift to sustainable consumption and production systems underpinned by circular economy principles, central to achieving the Sustainable Development Goals. This new coalition will drive forward that momentum.
Through its new coalition, the New Plastics Economy initiative will ensure efforts to enable the circular economy are taken on a global scale, bringing together governments and businesses to significantly raise the ambition level. This is a major opportunity for businesses and governments to step forward as leaders in solving the plastics pollution crisis, and to be supported in achieving those ambitions.