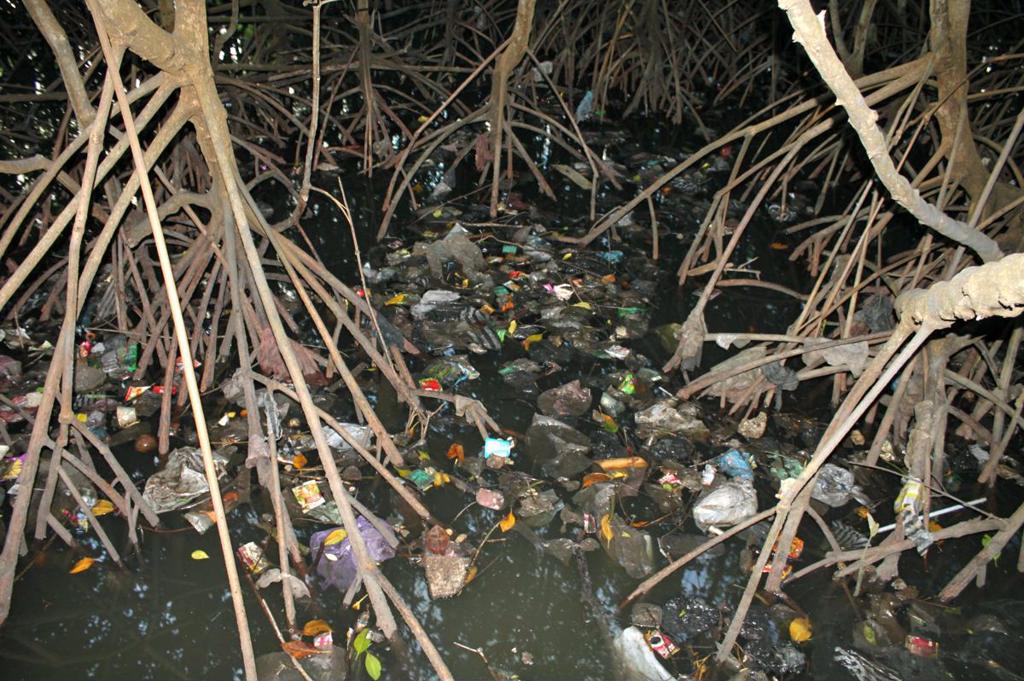 Circularity - Keeping Plastic Out of the Ocean
A Source to Sea Approach examines marine litter along the water continuum from the watershed on land, and through aquatic systems that drain to the ocean, as well as from a land leakage perspective. Plastics dominate marine litter at 80% and is estimated to cost the world at least US$8 billion dollars per year in economic impacts. Knowing what generates and drives plastic flows from land reveals how best to minimize and prevent such fluxes and thus alleviate choking of ecosystems by plastic.
29 Jun 2018
On land, current plastic consumption and production is driven by unconcerned cheap plastic use-dispose behavior. Clearly, this wasteful linear economy cannot be sustained. A massive shift away from linearity toward a circular reduce-reuse-recycle-based high-value plastic system is crucial to ecosystem and human survival.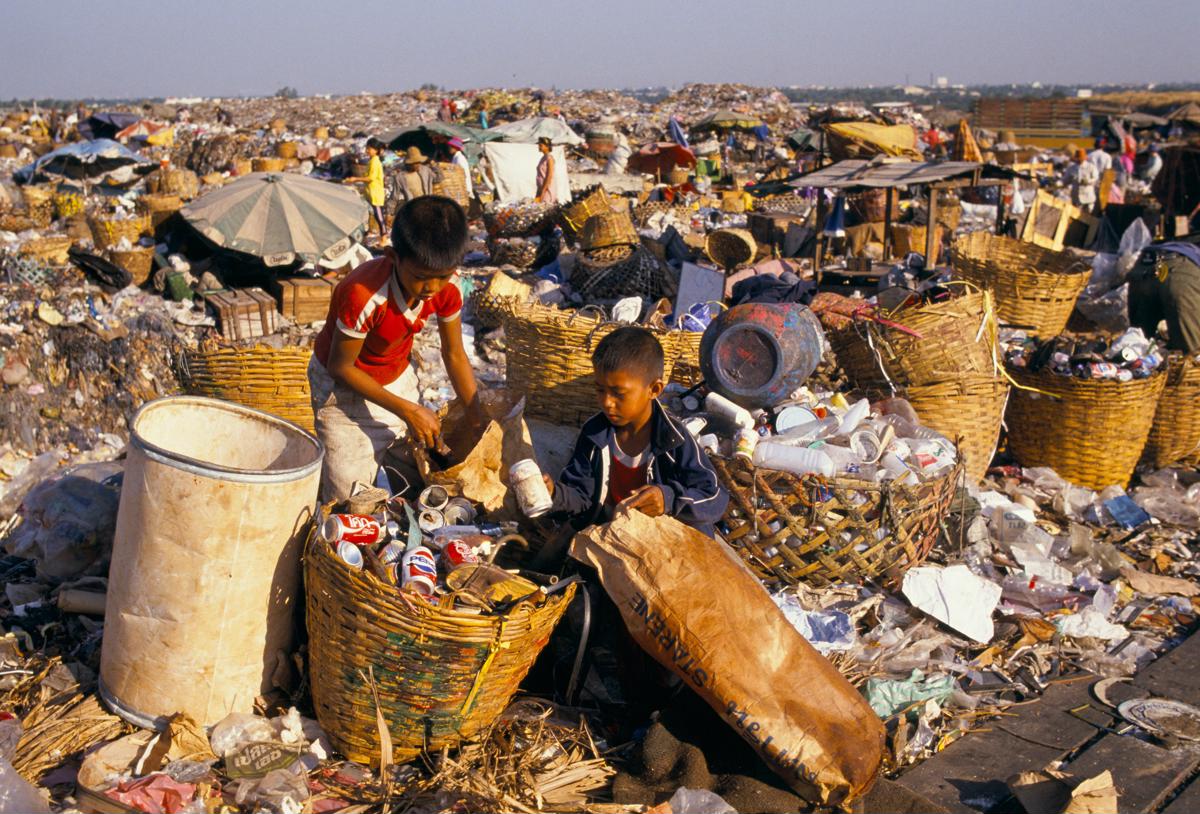 Seeds of change toward a circular economy have been sown. The United Nations Environment Programme (UN Environment) in collaboration with Ellen MacArthur Foundation (EMF), Ocean Conservancy (OC), and GRID-Arendal, with the catalytic assistance of the Global Environment Facility (GEF), are working together to pilot key interventions and to build on these a strategic roadmap for marine plastics.
Project Component One, led by the EMF is catalyzing a systemic change towards a circular economy for plastics – a New Plastics Economy. Work is ongoing towards the development of a global coalition of leading businesses and governments united behind a world-leading set of commitments towards realizing their common vision of a New Plastics Economy. In addition, several pioneer projects are ongoing and selected innovations are supported to accelerate their route-to-market scale-up.
Component Two, under the leadership of Ocean Conservancy, focuses on mobilizing investment, science, governments and civil society in implementing effective waste management to address current waste streams. In collaboration with Closed Loop Partners, OC launched Closed Loop Ocean to fund waste infrastructure solutions in Southeast Asia, with an initial call for funding proofs of concept in Indonesia.
The UN Environment Programme Economy and Ecosystems Divisions, leads the development of a strategic framework for marine plastics for Component Three. It examines and identifies strategic intervention points in moving linear and wasteful plastic economies to circular systems within the broader rubric of sustainable consumption and production that is essential to curbing plastic flows to the ocean. A recently convened expert consultation workshop analysed strategic intervention points and knowledge gaps using a full life-cycle approach.
GRID-Arendal, for Component Four, is responsible for the overall coordination of the project, ensuring the timely implementation of all component activities, the integration of outputs, and identification of product synergies, as building blocks in the development of a collective strategic framework.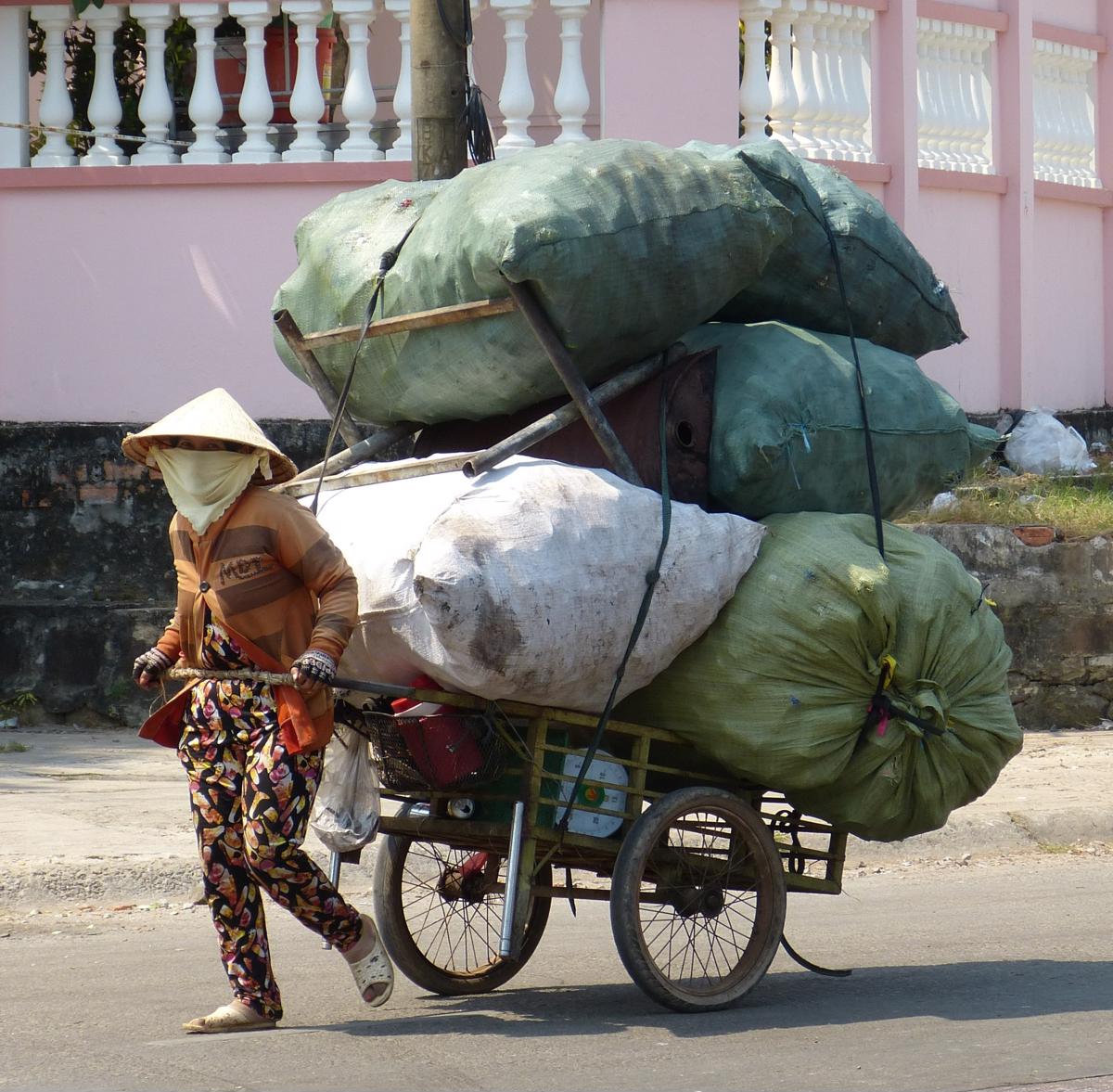 The project liaises with the intergovernmental stakeholder platforms of the Global Partnership on Marine Litter (of the Global Plan of Action for the Protection of the Marine Environment from Land-Based Activities [GPA]) and the UN Environment Programme Regional Seas Programme to ensure broad representation of governments and civil society stakeholder groups in the development and vetting of a strategic roadmap for marine plastics.
Building functional models of circular plastic economies at local, national, regional and global scales, offers the best hope to halt plastic debris flows from land to sea. We have one chance to do this right and now. With the continued support of the GEF through its upcoming replenishment, this goal is within reach.
For more information, please contact the project at gefmp-pcu@grida.no.
Lead photo: Plastics and other marine debris, trapped among mangrove prop roots, Bali, Indonesia (photocredit: Steven Lutz).
(Article published on 22 June 2018, by the GEF IW:Learn at https://mailchi.mp/7fa34e06164a/iwlearn-april-1456277?e=558ee91f56)